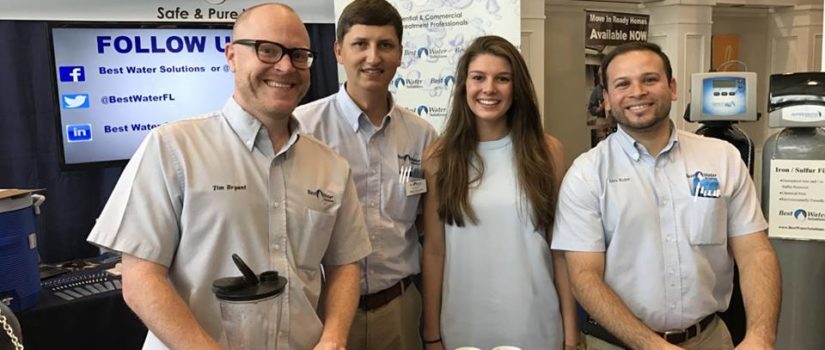 July 19, 2016
We are a family owned, local business that has provided the community safe, pure water since 1982.
We Pride Ourselves on:
INTEGRITY
We provide honest, straight answers to your questions. Pay sincere attention to your needs, pre- and post- sale. And, will not sell a system, or even a part, you don't need.  And will present the best options, while letting you make the decision you deem best.
VALUE
Our equipment meets or exceeds the standards of independent laboratories such as:
-National Sanitation Foundation (NSF)
-The Water Quality Association (WQA)
-Underwriters Laboratories (UL)
-Consumer Digest "Best Buy"
SERVICE
Our Service Department will work hard to please you! We work weekends when necessary, and guarantee all service work is done in a timely, accurate manner.  And, carefully screen and have our team undergo extensive background checking.
In Conclusion, There are Many Reasons Why You Should Work with Best Water Solutions:
Independent Equipment Broker
–  Customize eco-friendly solutions to your water problems.
–  And, carefully select technologies and equipment from reliable national manufacturers to get the best value for your dollar.
– Some competitors sell proprietary equipment that only they can supply the parts for (even if they do a bad job).
-We do NOT sell any proprietary equipment! Therefore, you will not be "locked" into buying parts from us. They are readily available to the public.
Full Time Service Department
– We license, bond and highly train our techs with a very comprehensive inventory of parts and supplies.
-Hence, ensuring efficient service in maintaining your equipment.
Nationally Certified Service Team
– We factory train, and nationally certify every member of our team through The Water Quality Association.
-Our service team assembles, installs and services equipment according to appropriate plumbing and electrical codes.
-This insures the equipment performs correctly, therefore being safe for you and your family to operate!
– $2,000,000 Liability Insurance protects you and your property from damage due to our personnel or vehicles.
-Workers' Compensation Insurance protects YOU from a lawsuit, which is possible any time a non-covered worker injures him/herself on your property.
You Deserve Respect!
In conclusion, we believe you deserve to be treated with respect and to get what you paid for. A courteous, knowledgeable person will answer your call.  Personable technicians will maintain your system with their valuable skills. And, we will monitor your warranty dates and hold manufacturers accountable.
For more information fill the form on this link: http://goo.gl/Lu8PJ2
You can call us:
Gainesville: (352) 372-2707 – Ocala: (352) 369-1707 – Toll-Free: (800) 516-8962
Or Email us: info@BestWaterSolutions.com