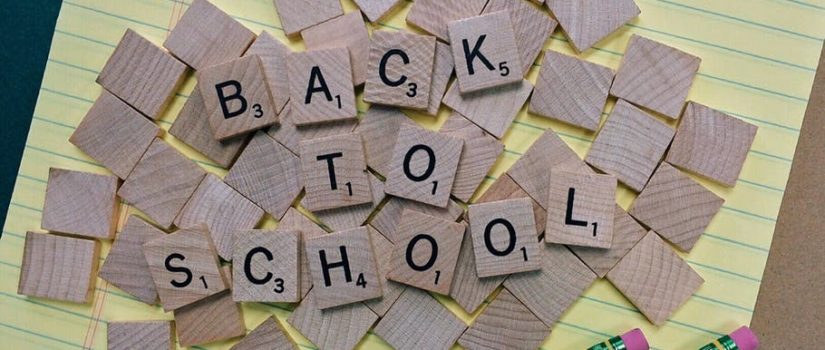 August 15, 2016
It's August and another school year is about to begin! Amid back-to-school shopping, planning for after-school activities and making healthy lunchbox meals many people forget one very important thing: Their kid's hydration.
Children's Hydration
Children are at a greater risk of dehydration than adults due to their lower body weight and smaller reserve of body fluids. A national study at Harvard T.H. Chan School of Public Health revealed alarming results: "More than half of all children and adolescents in the U.S. are not getting enough hydration – probably because they're not drinking enough water. Notably, nearly a quarter of the children and adolescents in the study reported drinking no plain water at all."
Researchers reported that dehydration could have significant repercussions for children and teen's physical health and their emotional and cognitive functions (concentration, alertness, and short-term memory). Researcher indicated that "this is an issue that could really be reducing quality of life and well-being for many, many children and youth."
"The good news is that this is a public health problem with a simple solution," said senior author Steven Gortmaker, professor of the practice of health sociology. "If we can focus on helping children drink more water—a low-cost, no-calorie beverage—we can improve their hydration status, which may allow many children to feel better throughout the day and do better in school."
Drinking Enough Water Each Day is Essential
Drinking enough water is essential for physiological processes such as circulation, metabolism, temperature regulation and waste removal. Although excessive dehydration is associated with serious health problems, even mild dehydration can cause headaches, irritability, poor physical performance and reduced cognitive functioning.
Daily fluid intake recommendations for children depend on age, gender, clothing, weather and the physical activities they engage in. But generally it is advised that kids 4-8 years old drink approximately 5 cups of fluid a day. Kids 9-13 years old should consume 7 to 8 cups a day. And kids from 14 to 18 years old should drink 8 to 11 cups. Younger children need relatively smaller drinks (approx. 1/2 cup serving).
When choosing drinks for your children be aware that although, all drinks provide water and may contain essential vitamins and minerals, they can still have unwanted sugars and caffeine that can have a negative impact on their health.
So what are the best drinks to pack in your kid's lunch boxes? 
– Water: Should be the first choice. It is natural, healthy and hydrates without unwanted sugars or stimulants!You want your water from a safe and trusted source, preferably Purified Filtered Water or Reverse Osmosis Water from your home tap. You can enhance the taste by adding fresh lemon, lime or orange slices for a refreshing, subtle hint of flavor without added sugar.
– Fruit juice: Whole fruit is a better choice than fruit juice. But if you choose to give them juice, avoid processed store bought juices with added sugars. Buy whole fruit juices or make the juices at home adding some vegetables to boost nutritional value. You can also add some water to the juice to cut down on the amount of sugar.
– Milk: Although this shouldn't be their main source of hydration, milk is a nutritious drink for children and teens. It is a source of calcium, which is important for growing strong bones and teeth. This could be a good choice to accompany their breakfast.
Drinks you should AVOID giving kids include soft drinks, sports drinks and flavored mineral waters that have large amounts of caffeine (which causes water loss), sugar and calories. In fact, a can of soft drink contains around 10 teaspoons of sugar which causes tooth decay, hyperactivity, poor appetite, picky eating, change in bowel habits and excess weight gain.
Practical tips to keep your kids hydrated:
Ensure kids drink water before and after school, as well as before and during playtime.
In hot weather, pack a frozen bottle of homemade Purified water in your child's lunchbox.
Parents, teachers and guardians should offer water regularly, especially in hot environments.
Don't keep sweetened drinks at home; make cold water available instead.
To wean kids from sweetened drinks dilute them with water and eventually replace them with water.
When playing sports encourage kids to drink purified water or a Homemade Citrus Electrolyte Drink rather than commercial sports drinks or energy drinks, which contain artificial colors and flavors, sugar, artificial sweeteners, caffeine, etc.
Homemade Citrus Electrolyte Drink: safe, easy, tasty, economical:
1/2 cup fresh orange juice
1/4 cup fresh lemon juice
2 cups of water (filtered or purified) or raw coconut water
2 tbsp. organic raw honey or organic maple syrup
1/8 tsp Himalayan Pink salt or Celtic sea salt (Himalayan salt has 84 trace minerals)
Put all ingredients in a blender and blend well.
Serve plain Purified water in decorative bottles or pitchers. Add slices of lemon, lime, orange or mint leaves for flavor. In hot weather keep it chilled with ice cubes.
Remember that many foods have a high water content and can also contribute to fluid intake. i.e. fruits, vegetables, yogurt.
Always pack a bottle of Purified water in school bags or lunchboxes for kids heading off to school/outings/other activities.
We can help you provide Purified water to your kids.  It is more cost effective and healthier than bottled water, which has been proven by independent researchers to contain impurities. It is safer than municipal and well water and can be easily available at your faucet.   Peace of mind at your fingertips! How good is that?
For more information fill the form on this link: http://goo.gl/Lu8PJ2
You can also call us:
Gainesville: (352) 372-2707 – Ocala: (352) 369-1707 – Toll-Free: (800) 516-8962
Or Email us: info@BestWaterSolutions.com