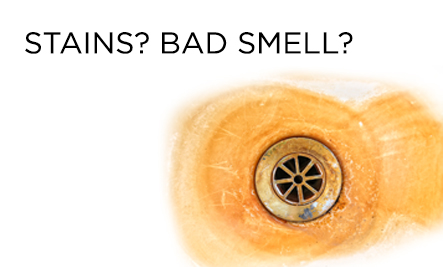 August 30, 2016
Are you experiencing orange or black stains in your sinks and bathtubs?  Does your water have a foul smell? Or your plumbing fixtures, shower stall doors and glasses getting etched? All of the above? Therefore, wanting to solve these problems at an affordable price? Good news! Best Water Solutions' Sanitizing Conditioners is here to solve these problems at a price you can afford!
Advanced self-chlorinating technology and electronic Sanitizing Conditioners perform like four units in one. Therefore, they are one of the most innovative and effective systems in the market today.
When opening the tap a bacteria can cause, red or black slime and stains on plumbing fixtures and foul smells. As a result, causing the opposite effect of what you want in your home. So, getting a Sanitizing Conditioner will kill and remove this iron and sulfur bacteria that can incubate and grow in water softener beds.
Advantages of Sanitizing Conditioners:
Softens water

Removes iron, manganese and hardness

Corrects pH levels in acid water

Reduces unpleasant tastes and odors

Provides superior filtering of particles and turbidity

Does not require chemicals, therefore you will not consume anything harmful

Self-chlorinating, rather than having to remember to put chlorine in

Easy monitoring: audio visual "check salt", advanced history and diagnostic screens

Worry free, so there's one less thing you have to think about:

extended lithium backup

overrun capacity protection

Flexible "adjustable cycle sequence" programming saves water, salt and money

Advanced electronics

Water proof weather cover for outdoor installations, so it lasts longer

In conclusion, a sanitizing conditioner has many benefits!
Isn't it amazing that a Sanitizing Conditioner can solve so many problems?
Give us a call.  We will test your water and discuss with you whether a Sanitizing Conditioner or another technology will be most appropriate for you.
For more information fill the form on this link: http://goo.gl/Lu8PJ2
Or you can call us:
Gainesville: (352) 372-2707 – Ocala: (352) 369-1707 – Toll-Free: (800) 516-8962
Or Email us: info@BestWaterSolutions.com