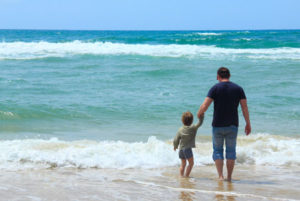 We sell and service:
Water conditioners, softeners and office coolers
Non-chemical iron, sulfur, odor and color removal
Water distillers and reverse osmosis purification
Ultraviolet light and ozone purification
Stain prevention equipment for irrigation water
We offer:
Commercial and industrial water treatment
Custom water testing and consultation
Service for most brands of equipment
No-chlorine and maintenance-free systems for swimming pools
Certified installation
We are licensed and insured for your protection
No money down financing
Equipment Repair
Our nationally certified Service Technicians are always prepared with fully stocked trucks and they know how to deal with even the most complicated problems. We maintain the largest inventory in North Central Florida of parts and supplies for a wide array of manufacturers and models. We service virtually all brands in addition to all equipment that Best Water Solutions has installed.
Our Service Technician Team is trained by some of the most reputable manufacturers in the industry:
Stenner, LMI Unidose, Fleck, Autotrol, GE, Water Factory, Pegasus, Clack, Steralite, Aqua Treatment Services, Applied Ozone, Clear Water, Ozone Pure, Ozotech, Microline, Watts Flowmatic.
All of our Service Technicians are non-commission employees. They get paid to get the job done right, not to try to up-sell to a new system or change out parts unnecessarily. We take pride in providing the best value for your money with the highest quality service in Central Florida.
Let us show you what our service team can do for you!
Preventive Maintenance
To keep your water treatment system working at its peak performance it is necessary to perform annual preventative maintenance. It is always less expensive to maintain a piece of equipment rather than to repair it, so we offer scheduled maintenance service to all of our customers.
Too busy to keep track of upcoming service dates? Our tracking software keeps us informed as services become due. We can contact you via email or telephone to organize a service visit.
Water Analysis
Knowing what's in your water is crucial for determining two things:
If water treatment equipment is necessary.
As guidance for what technology would be most effective in treating the water.
Our technical staff can perform on-site testing for multiple contaminants in the convenience of your home, or bring back samples to be tested in our lab. More sophisticated testing is done with national and state certified laboratories that we have relations with.
Unsure what's going on with your water? Give us a call!
Salt Delivery
We provide salt delivery services! We can custom fit your delivery schedule according to how much salt is being used, insuring that you only get salt when you need it. While on-site we will check out your equipment and notify you if there are any issues.
Well Sanitation
When bacteria, or other micro-organisms are present in your well and you want to ensure that your drinking water is safe, our sanitation service is a call away! We employ re-circulation tools to significantly increase the effectiveness of the sanitation.