Who We Are
Best Water Solutions is a family owned, local business serving to better the community through pure, clean water.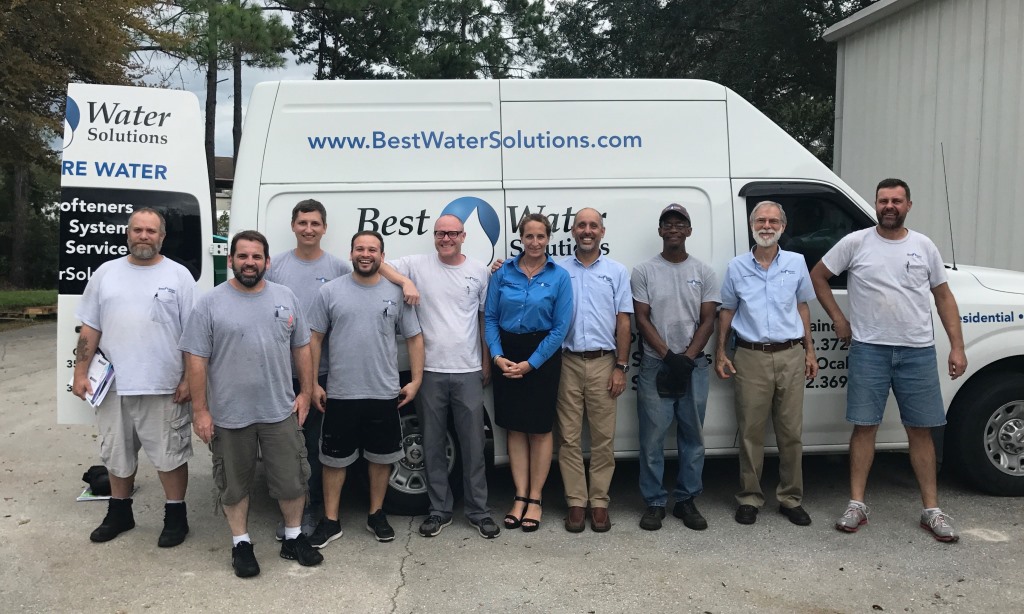 Best Water Solutions was founded in 1982 when Walt and Myriam Zukoski, retired medical rehabilitation specialists, realized the need in their community for safe, clean drinking water. Aware of the negative effects that untreated water can have on your body, appliances and bathroom fixtures, the Zukoskis expanded their business to treat all water in houses.
Commercial Division
Shortly after their start, commercial accounts began contacting Best Water Solutions for assistance with their particular water problems. This ultimately resulted in the development of a commercial division, currently serving dozens of Central Florida's companies.
Our Technology & Employees
Best Water Solutions has continued to evolve employing the most environmentally-friendly technology available. As part of our pledge to our customers, we deliver the highest quality water with impeccable service.
We are up-to-date on the latest industry technology and have carefully chosen our equipment from a variety of manufacturers.
Our technical staff has over 100+ years combined experience in effective, cutting edge water technologies. This certified, and factory-trained team will professionally install and maintain your system to manufacturers specifications, ensuring safe and proper operation.
Best Water Solutions is an authorized dealer for many national brands, and we offer the most convenient choices to meet your needs and budget.
WHY BEST WATER
Best Water Solutions has devoted over a quarter of a century to becoming the water experts of North Central Florida. We understand how important water is to you, your family, home and business. Your satisfaction and the protection of your family are of great importance.
You can count on us because we:
Are a local, family owned and operated company.
Know local water conditions, and understand how to best treat them.
Continuously review new technologies to identify what will work in our region.
Choose only reputable, national brand manufacturers who have passed rigorous certification standards.
Accurately identify contaminants in your water, which is critical to proper equipment selection.
Listen to your concerns and address them promptly.
Provide eco-friendly solutions.
Are licensed, bonded and insured.
Thoroughly background check every employee for your protection.
You can trust Best Water Solutions to provide the best treatment solution for you and your family, because our expertise and products to improve the quality of your water are second to none.
Fill out the form on the right today for your free water analysis!